Mobius Method has grown up in the rich soil at the intersection between the performing arts and systems change. Founder Amelia Terrapin chose a career as a modern dancer, spending 15 years cultivating healthy ensembles and generating aliveness and joy as a teacher, performer and administrator.  All the while she struggled to satisfy her own changemaking soul that yearned to contribute more directly to social and environmental justice movements. Her experiences as a teaching artist in public schools made this desire even more urgent.  Amelia left the dance world and took a deep dive into industrial systems design, igniting a love and reverence for the science of living systems.  While invigorated by the ideas, she was disheartened by the culture of this new field of systems change.  In her experience, dance ensembles were powered by vulnerability, collaboration and purposeful creativity; while systems change work felt mired in exhausted individual effort and the slow grinding gears of bureaucracy, professionalism and hierarchy. Amelia wondered…
What kind of world could changemakers build if they felt free to connect and create like dance ensembles do?
This question beats at the heart of the Mobius Method, and lives through our work elevating changemaking teams into powerful ensembles.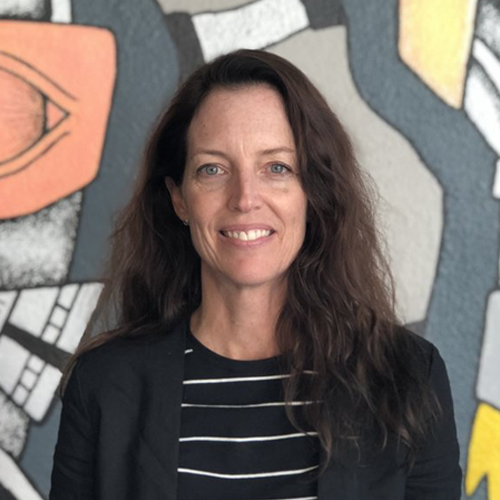 Amelia Terrapin
Founder + CEO
Amelia helps teams create the resilient cultures that enable them to achieve their dreams of a better world. Her work is informed by her experience as a dancer, educator, facilitator, and mom. She founded Mobius Method to support students, business executives, and activists in deepening their self-awareness, relating to each other more effectively, and aligning themselves with a powerful shared purpose.
Amelia has taught systems thinking to Fortune 500 companies, city government leaders, educators and artists.  She has developed curriculum for school districts, public health initiatives and ZERI (Zero Emissions Research & Initiatives), including an immersive K-12 science curriculum (watch the TEDx Talk here). She has led keynote presentations for the Bioneers by the Bay conference, Engineers Without Borders Canada, various STEM conferences, and the EPA.  As adjunct faculty with George Washington University's Center for Excellence in Public Leadership, Amelia helps city government executives to find new, purposeful rhythms while leading within hierarchical systems.

What Amelia has learned from working with thousands of purpose-driven people is that getting bodies moving and spirits soaring on your team unleashes a cascade of benefits.  She has seen time and time again how bringing body, mind and spirit together allows you to tap into the deep well of care, presence and aliveness necessary to sustain world-changing work. She is most passionate about creating a world where learning, connection and creativity can take flight.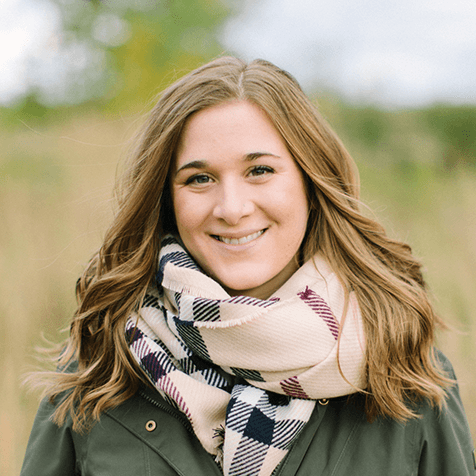 Laura Yates
COO, Founding Partner
Laura designs dynamic systems, resources, and experiences that support people in connecting, learning, and pursuing their purpose. As COO of Mobius Method, Laura focuses on strategy, operations, and developing experiential offerings to meet the emerging needs of purpose-driven leaders and teams. Prior to Mobius, she spent seven years as program director for the Byron Fellowship Educational Foundation, managing the annual fellowship program while developing ongoing educational offerings to support a robust global community of alumni. Since 2013, Laura has consulted with numerous purpose-driven initiatives, providing strategic, project management, and program implementation support to clients in the leadership development and education industries. She holds a Bachelors in Economics from Bentley University, and a Masters in Environmental Science as well as a Masters in Public Affairs from Indiana University's School of Public and Environmental Affairs.
Woven throughout the story of Mobius are threads of meaningful relationships, deep conversations, and transformative experiences. With gratitude and wonder, we acknowledge the contributions of those who have supported Mobius throughout our journey:
Jill Henis, for nurturing the Bold Moves course in its earliest days by sharing her heart and volunteering her creative wisdom.
Mary & John Smith • Ocia Terrapin • Alan Bush • Jodeen Tebay • Babs Case • Cari Hanson • Dancers' Workshop • Gunter Pauli • David Schaller • Karen Hogan • Shannon Iris • Sheryl Nesseth • Paige Strom • Terryl Rood • Cathy Draper • Tim Young • Mark Guy • Rebecca Engelman • Marylee White • Mountain Academy of Teton Science Schools • Bari Bucholz • Arla Burbank • Center of Wonder • John Morgan • Steve Jansen • Julie Kling • Jen Tennican • Jeff Hogan • Marni Walsh • Rebecca Huntington • Hillary Berry • Gabriel Grant • Mark Boyce • Byron Fellowship • Mariana Velez • Anamaria Aristizabal • Dana Pearlman • Kai Zhuang • Lindsay Sudeikis • Maria Sgambati • Elizabeth Porritt Carrington • David Paull • Erik Lindquist • Linda & Richard Lindquist • Cheri Torres • Barrett Brown • Blake Performing Arts High School • Larry Plank • Judy Rae Smith • Donella Meadows • Nicole Farkouh • Emil Goldsmith Olesen • Karen Knight • Jill Clancy