Here's the scene:
I'm facilitating a team that is dealing with a complex issue.  They have talked about this issue before and it hasn't budged.  So far in the 30 minutes I've spent with them, I've noticed that 3 of the 10 people have done almost all of the talking.
There are some folks who naturally "take the mic."  And some folks who naturally sit back and observe/listen.  Sometimes these roles land according to our conditioning based on positions of authority, gender, race or class; and sometimes not.
So I asked the group to "share the mic" which just means we give each person a chance to share their insights about this issue.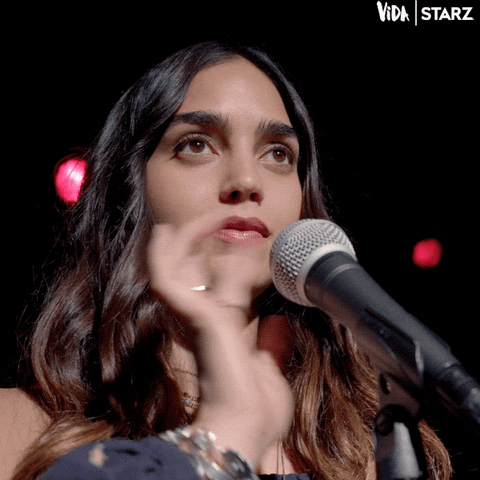 Lo and behold, a couple of the "quiet ones" had some profound insights about this issue… insights that when taken together with everything else shared, illuminated a new path forward.
This is a common problem on teams; for a wide variety of reasons only a few strong voices are heard. Luckily, it's a relatively easy pattern to break…
If you are someone who naturally "takes the mic"… find opportunities to lean back. To get curious about what others have to share.
If you are someone who is naturally quiet… find opportunities to lean in. Don't wait for someone to ask you for your thoughts; when you have an idea, share it!
The reward for sharing the mic?
You will unleash more creativity and trust.
More people will feel more engaged.
More people will take ownership over the hard things that will move your purpose forward.
Think about your upcoming week…
Is there an opportunity to share the mic during a staff meeting?
Could you lean back and get curious about what some of your quiet colleagues think about a topic?
Or could you lean in by seeking out an opportunity to share your ideas with someone?
What if you had a conversation with your team about creating a culture of sharing the mic by adopting this as an agreement?
These are exactly the kind of nudges that create a culture where bold moves can happen!